Effort Woodstock
Effort Woodstock is an AR compatible thumbhole stock made from wood and reproduced by a commercial stockmaker. Bell & Carlson no longer make their AR thumbhole stock, which was also fitted to the Remington R-15 series:
The Anderson Manufacturing rifles exported to New Zealand now use this cute number which I've been unable to locate.
Given the release of NcStar's Vism BlastAR AR-15 thumbhole stock made of a heavy reinforced polymer at a very reasonable price, I don't think there is a continuing need to pursue this effort. The Blast AR is available at Optics Planet, among other retailers:
The thumbhole stock will not only reinforce the lower receiver behind the rear lug pin, it will also locate the buffer tube without threading it into the plastic receiver.
The AR buffer tube channel is quite difficult to drill, so the buffer tube channel would have to be exposed on one side t'other or from the top. If I can talk myself into cutting up my $600 wooden AR thumbhole, I could cut out one side of the buffer tube channel, and send it to these nice folks. By the time I have bought wood and shipping, I'm in for about ten NcStar thumbholes:
NZGuns on ARFCOM was nice enough to post in this thread this delicious pic: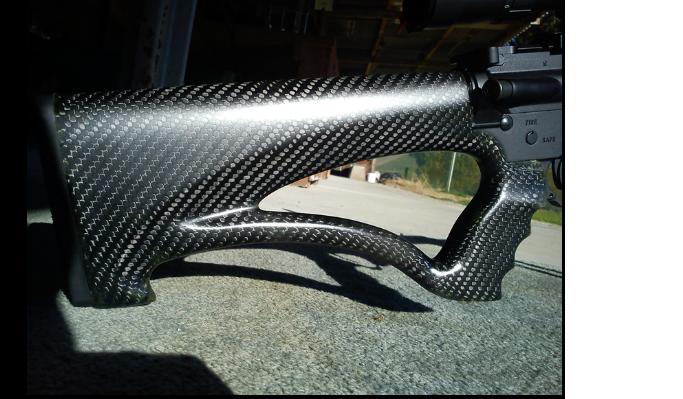 Gun City in New Zealand have a nice collection of AR thumbhole stocks. They've written me back, and are quite happy to ship their fine New Zealand manufactured AR thumbhole stock. You may contact them here.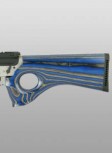 Exactly what we need, for only $600
A review of AR thumbhole stocks currently on the US market (July 2018)